Dig Dog Deep™ Embroidered Patch
Regular price
Sale price
$16.00
Unit price
per
Sale
Sold out
Description

Although a dog knows his treasure is safe below the surface, it can't stay buried forever. Our exclusive design challenges you to dig deep and find confidence opening up your heart to the world, bringing our message around full circle.

This lightweight embroidered patch is finished with a green merrowed border and can be ironed, sewn or pinned onto almost any fabric, making it super versatile and a favorite fetched accessory.

Unleash your best self and break barriers, it's time to forge your vulnerability into your greatest strength.

Green and gold embroidery
White polyester-blend twill
26% cotton, 74% polyester
Green merrowed border
Iron-on adhesive backing
Join the Conversation

The Cap & Jack Cares Project gives you the opportunity to join a conversation about the particular approach dogs bring towards improving our mental health. Share your authentic self & attract your pack as we end the stigma around mental illness once and for all!
Care Instructions

Follow these steps when attaching patches by iron-on backing:

Choose the item on which you plan to attach the patch. As a general rule, the fabric you choose should be at least as heavy as the patch. Fabrics like denim and cotton provide the best base for iron-on patches.
Lay your item on a flat, heat-resistant surface.
Heat up the iron to the hottest setting your fabric can tolerate. Make sure the "steam" option is turned off.
Iron the place where you plan to attach the patch.
Place a thin garment over the patch.
Position the heated iron over the patch and press down firmly for about 25 seconds on each side.
Remove the iron and allow the patch to cool.
Check to see whether the patch is fixed on securely by gently rubbing at the edge with a finger. If it lifts up a bit, repeat the process.
For a completely secure patch, use a sewing machine or a needle and thread to secure the patch to the fabric.

Full adhesiveness will be achieved in 48 hours.

Disclaimer: Don't wash the item more than necessary since this process may cause the patch to start coming off. If you do need to wash the item, hand wash it using cold water and allow it to air dry.
Shipping & Returns

At Cap & Jack, we strive to minimize our paw print on the environment. In this spirit, most items on our website are printed in low quantities or on-demand enabling us to prevent waste from overproduction. Please allow approximately two weeks for us to fulfill your order and an additional 7-10 business days for delivery.

We believe you deserve quality products that serve a pawpose. If you're not 100% in love with your purchase, we're here to make things right! We gladly accept returns of items that are unused, unwashed, and in new condition. Please view our full return policy to learn more.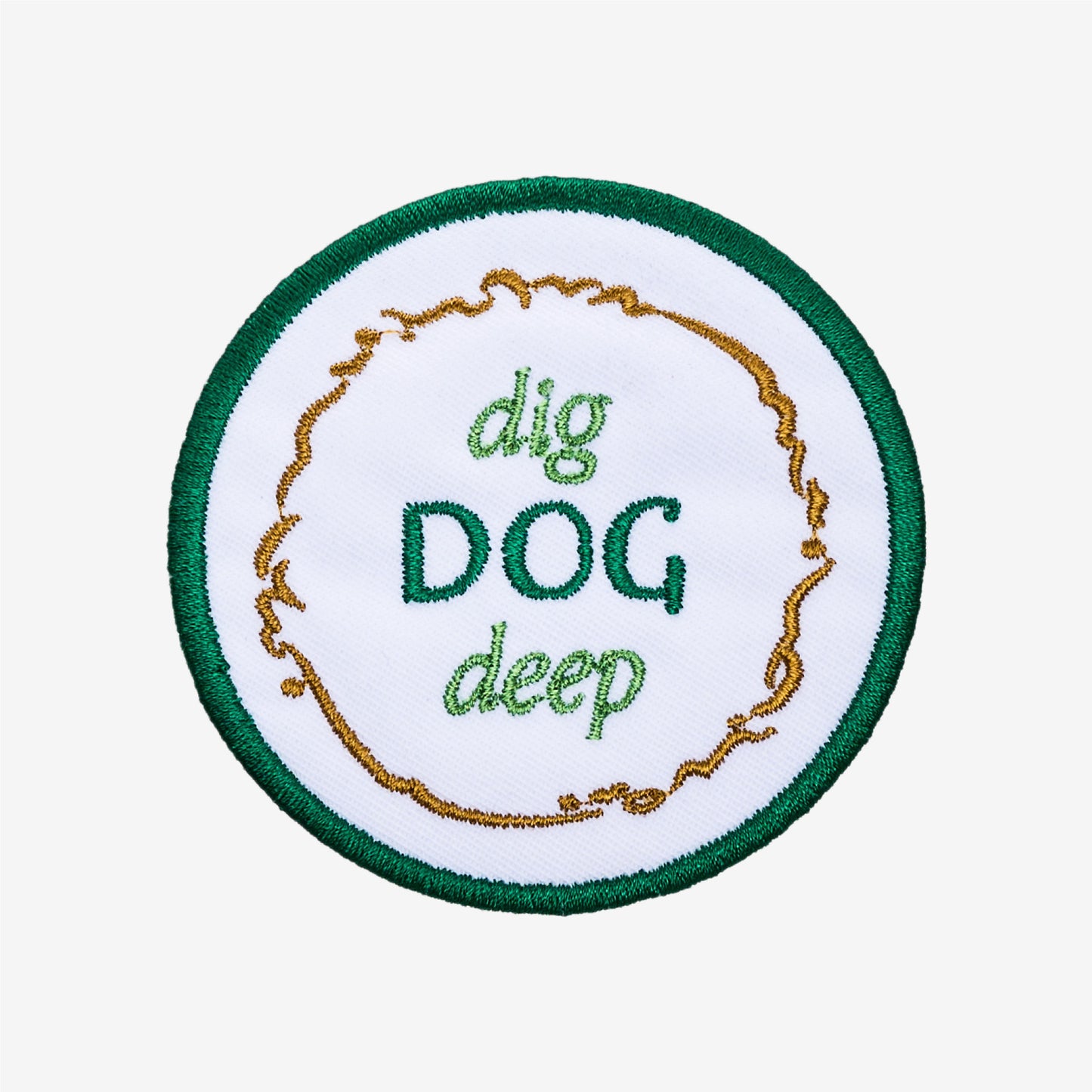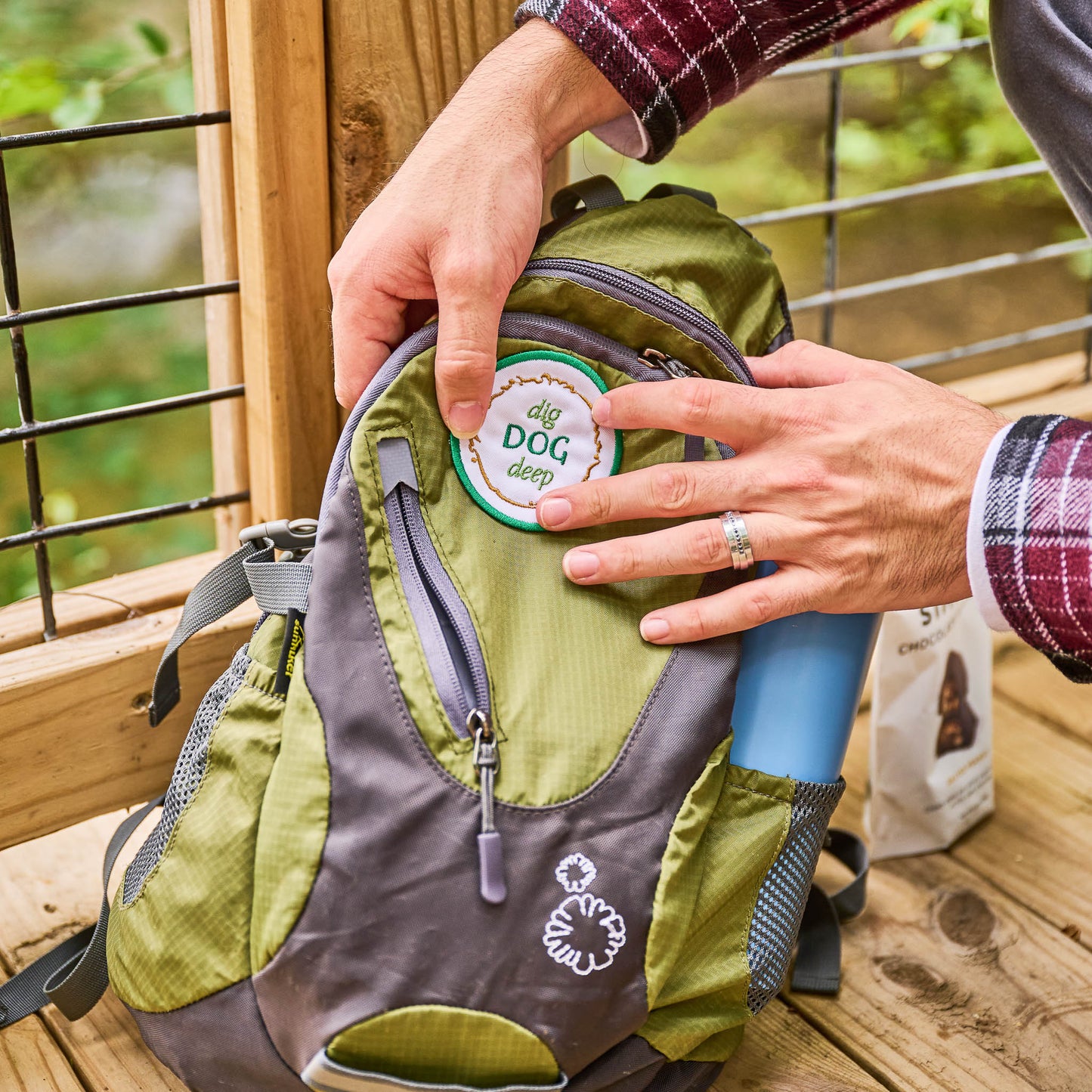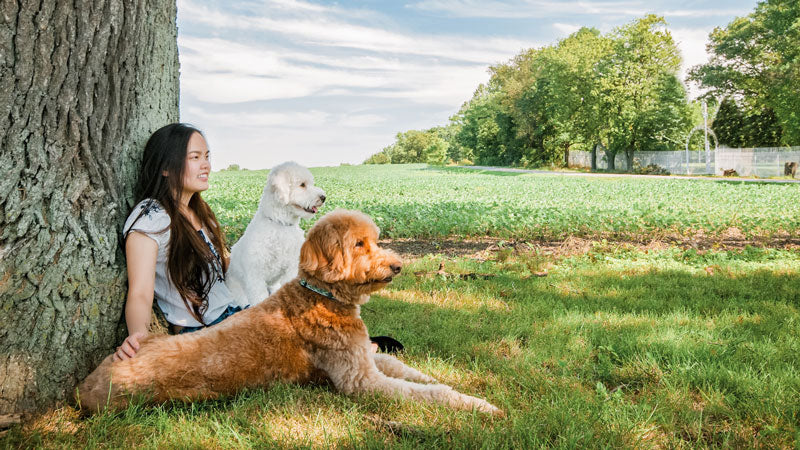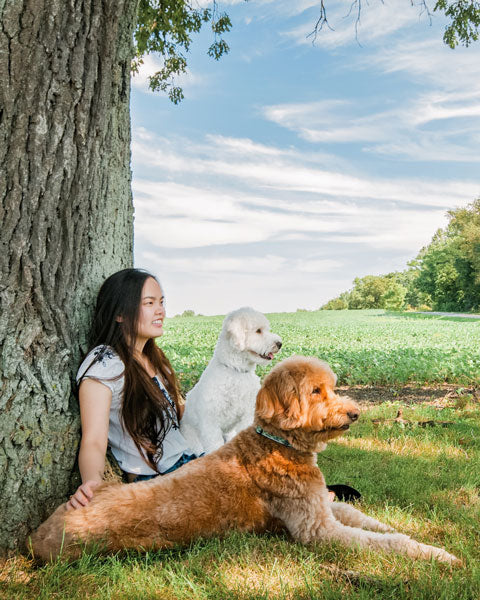 Products with Pawpose
The Cap & Jack Cares Project is our venture to ensure no one suffers alone.
Our mission is to empower individuals to start a conversation about the impact dogs have on our mental health. We believe a dog's unconditional love aids us in reclaiming our authentic selves, allowing us to connect with others on a deeper level.
We donate 11% of our profits to organizations supporting human and canine causes. Click here to learn more about the causes we care about.
You and your pup will look great & feel even better sharing your story with the world!